As for on-farm demonstration events, it is important to obtain participant feedback to improve your future virtual demonstration events. You can create an online questionnaire and send the participants a link to complete it (e.g., in Google Forms, Lime Survey or Survey Monkey).
You could also add (a) question(s) to probe for specific feedback on the level of interaction, facilitation and support, technology used, … to increase your learning on these aspects of virtual demonstrations.
When you send the participants the questionnaire, you can also provide them with (links to) additional information, the recordings of the event (make sure you have the participants' consent if you record the virtual demo) and the demonstration material used during the event.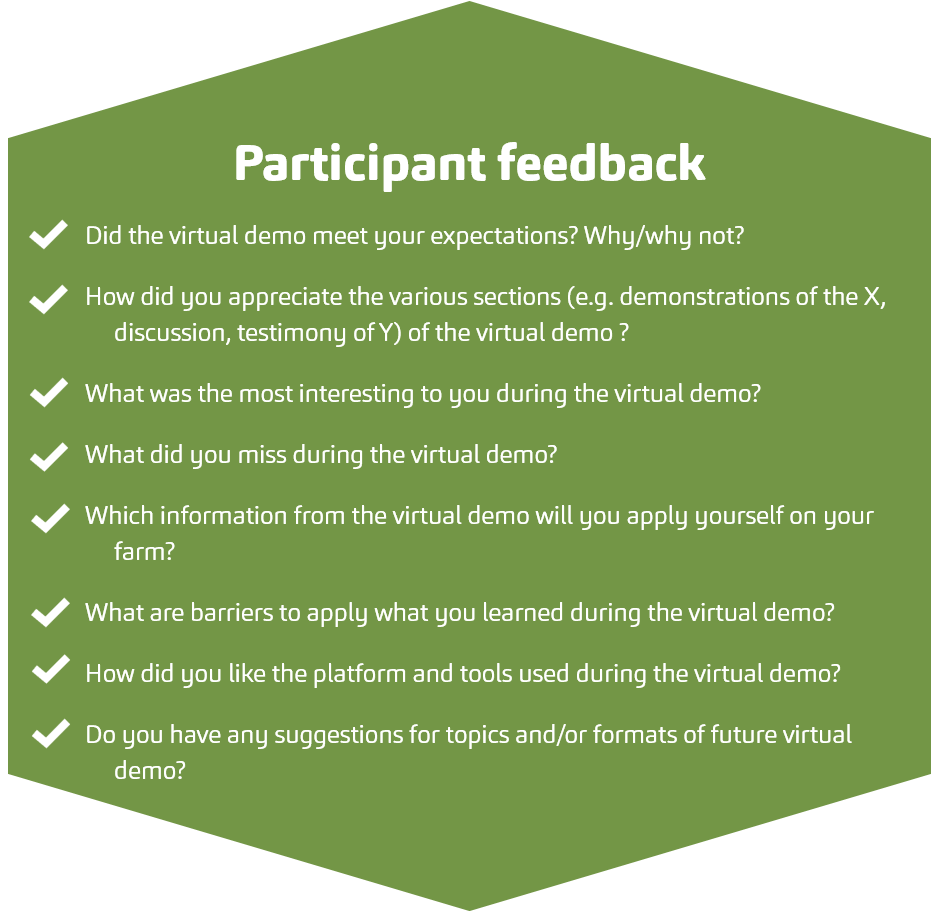 Evaluation with the organisation team
To learn from  your past experiences it is very valuable to discuss all (participant) feedback and own reflections within the organisation team. A process outline on how this could be performed is provided in the tools for evaluation and follow-up.