TOOLS FOR
DEMO EVENT DELIVERY
When delivering an on-farm demo event, specific learning methods and approaches can or should be used during the activities of on-farm demonstration events to reach the demo events objective. Good demonstration events aim for an increased interaction, peer learning and knowledge exchange amongst participants and between participants and demonstrators. We take into account 3 basic rules for the delivery of a demo event.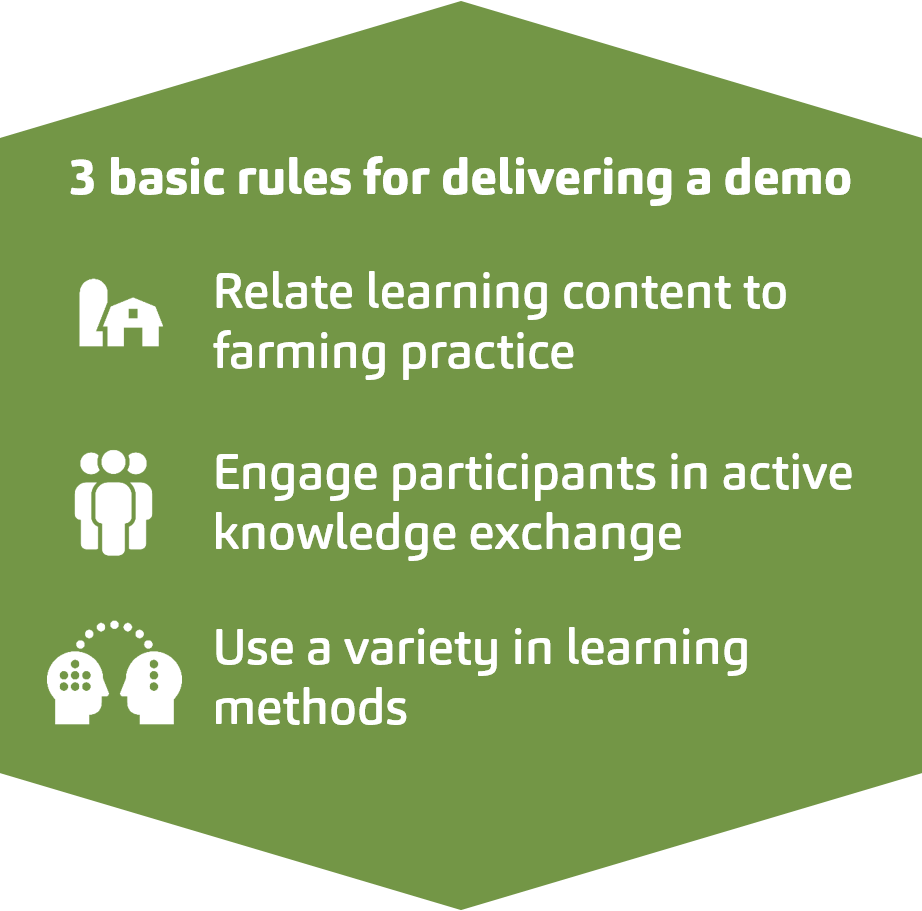 TOOLS FOR DEMO EVENT DELIVERY
Demo delivery tools can assist in the facilitation of knowledge exchange during the demonstration event.  The tools developed and used in the FarmDemo projects involve a tool to decide on which learning methods to use, guidelines for reflection on the demonstration with the participants, guidelines for a wrap-up session, guidelines for the facilitation of cross -visits with farmers across Europe.  They are available for download here.
Use a variety in learning methods during demo events
Guidelines for conclusion at a demo event
Guidelines for reflection on demonstrations
NEFERTITI - Guidelines Cross visits_6th edition_March2020